Playing badminton with my younger brother is one of my fondest memories growing up. I remember we'd seen people playing tennis on TV and asked our dad for a tennis court. Obviously, he wasn't going to just throw together a tennis court in the backyard, but he did bring home a badminton set for us to play with. Opening it up and seeing those shuttlecocks (or birdies), I had no idea what we were supposed to be doing with those. And before you know it, my brother and I were just throwing them over the net at each other.
As we got older, we actually learned how to play badminton and had a lot of fun. And sometimes the whole family got in on a game since we had four rackets. If you're looking for an inexpensive yard game that the whole family can play, then you should consider adding a badminton set to your backyard. We'll even give you some of our recommendations and help you know what to look for in a good set.
Top Badminton Set for the Backyard by Editors
What To Consider When Shopping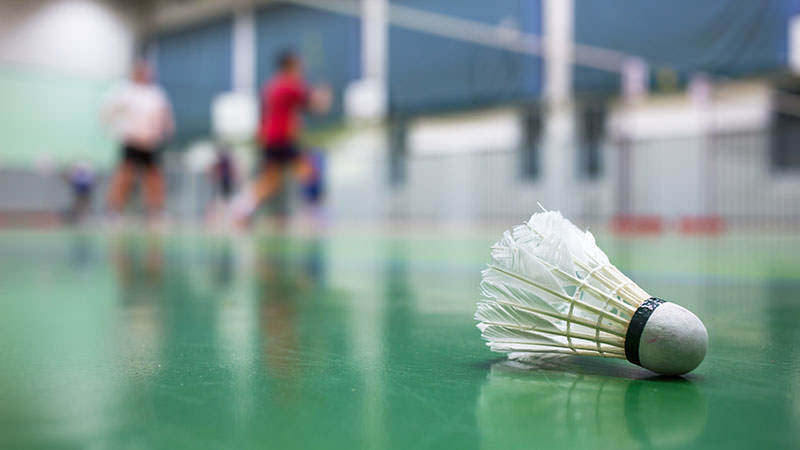 As you look for one of these sets for your family, you will notice a lot of different options are available to you. Use this guide to make sure you get the best option for your family.
Do You Want A Combination Net Games Set?
The first thing to decide on is if you want a set that is strictly for badminton, or one that is for other net-based games as well. You can find badminton volleyball combo sets, badminton pickle ball combo sets, and other types of sets that let you play more than one type of net-based game. Often this is a pretty good option if you already have interest in those other games. You get to use the same net for all the games, and equipment for each of the game types is included in these sets.
The downside to a combo set is that it is often higher priced since you end up with additional equipment. However, when you consider that it's for more than one game your family can play, it's usually a pretty good deal. If you're serious about the games included in a combo set, you can alway prices the sets separately to make sure that you're getting a good deal.
Do You Want An Outdoor Badminton Set or a Portable Badminton Set?
Maybe you only intend for the game to be played outside. Or maybe you want the option of playing it indoors when the weather is bad, such as in the home's basement. Or, maybe you want a portable set that you can take with you when the family goes camping or to grandma's house.
Whatever your needs are, be sure to figure them out before you start shopping for one of these sets. You can take a portable set with you anywhere, from inside you house to your backyard to the beach to wherever you go on vacation.
However, the portable sets are not always the same quality as the more permanent outdoor sets, so quality should be something that you pay attention to as you shop.
Do You Have Enough Space For A Full-Size Net?
A lot of people fail to realize just how much space is needed for a badminton net in the backyard. The official regulation size for badminton net is 5 ft 1 inch high at the edges and 5 ft high in the center. And it is meant to be played on a court that is 20 feet by 44 feet in size. As you can see, if you buy a set with a full size net, you will need a large backyard. So, do pay attention to the size of the net in the sets that you consider purchasing.
What To Expect In A Set
When you buy one of these sets, it will include everything that you need to start playing right out of the box. Of course, first you have to get it all assembled and set up. Fortunately, assembly isn't all that difficult and doesn't take most people too long.
The sets that you see available for purchase typically will include:
the net
stakes
poles
ropes
rackets
shuttlecocks
and sometimes, a case/bag
Badminton nets are not typically as thick as volleyball nets since there should be no direct contact with the net during game play. However, quality is still important. The net in your set should stay straight on the top rope through the whole game - if it does not, then it's not of good quality. Unfortunately, this is not something that you will know until you buy it, unless you see complaints in product reviews.
Most sets come with ropes to secure the net to the poles, but not always. You might end up with a set that has other securing mechanisms. If so, be sure the read the assembly directions fully so that you properly secure the net before playing.
Stakes are used to secure the poles into the ground so that the net stands upright and stays in place for the game play. However, some sets use weights to secure the net in place instead of stakes. We suggest that you look for a set with stakes though since it will be more secure, and we think that is the sign of a higher quality set.
The rackets that come with the set will be fine for game play, but of course they won't be the best that money can buy. We suggest just using the ones that come with the set until you gain more experience, and then you can upgrade your rackets if you prefer to do so.
The shuttlecocks will most likely be made of plastic and the nose (tip) will either be rubber or plastic. We prefer shuttlecocks with rubber tips because the plastic ones can crack after getting hit really hard or just after lots of game play.
Not all badminton sets some with a case, but those that do are often of higher quality. The cases are good for both storage and transporting the set. Pretty much all of the portable sets that we've seen include a case for transport.
Baden Champions Volleyball Badminton Set Review
If you're looking for the best badminton volleyball combo set for your yard, then we definitely suggest that you consider this high quality combo set from Baden.
This set comes with a regulation size nylon net, so make sure that you have plenty of room in your backyard for game play. It also comes with (1) volleyball, (4) badminton racquets, (3) shuttlecocks, and a durable weather-resistant carrying case so that it's portable for trips to the beach, the park, or anywhere else you want to take it. The case is also good for storing the set when it's not in use.
We were really impressed by the high quality of this set with its heavy duty powder coated steel poles, waterproof edges, and durable nylon rope are strong enough to withstand any level of competition. We definitely think it's a good choice for plenty of years of family fun.
We also like that this is a regulation size net AND that it is portable without sacrificing quality. However, the price of this one might not fit the budget of some families out there.
Zume Games Portable Badminton Set Review
If you're looking for the best portable badminton set , then you might want to consider this option from Zume Games. While it's not the absolute best on the market, it is very cheap and very portable, which is why we like it.

You'll notice that this doesn't exactly look like your standard badminton net. That's because it's designed with portability and compact spaces in mind.
It has a freestanding base that allows you to set up the net almost anywhere - as long as the surface is level - in just a matter of seconds. There are no stakes or tools required to get this net up and ready for game time.
This set comes with: 4 Rackets (2 Red, 2 Green), Shuttlecocks (2), Net, and Carrying Case. The base actually doubles as the carrying case, which is kind of neat.
top image by lightpoet/depositphotos