If you are looking for a good idea for a fun night at home with some friends, then why not through a murder mystery dinner party? It has all the essential elements of a fun time - good friends, good food, cool costumes and a murder for every guest to solve!
These types of things usually tend to work best in groups of 6 to 8 dinner guests, but they can really be of any size. It helps if you have friends who do not mind doing a little acting all in the sake of a good time. So, do not invite that one friend everyone has who can't keep a secret, cause if she is the villain of the game, then EVERYONE will know, right?
To help you get started with a successful night of fun with your friends, I have take out the time and selected my favorite murder mystery party game kits. Take a look at them below to get some great ideas for the night.
Top Murder Mystery Kits by Editors' Picks

Top 6 Best Murder Mystery Dinner Games Kits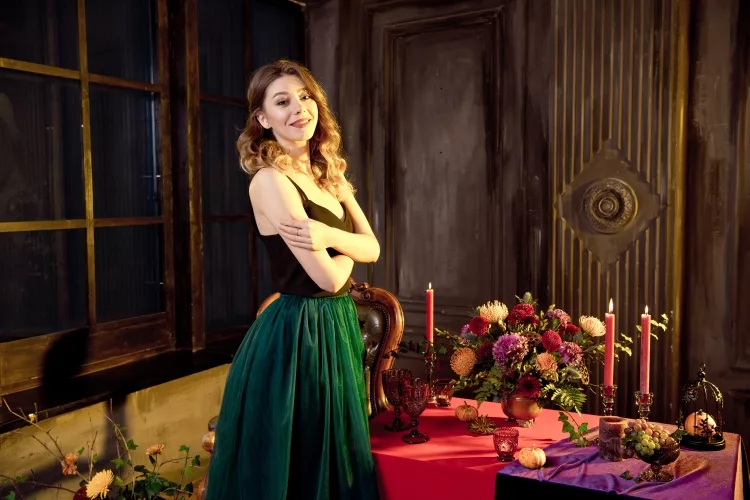 If you do not mind a bit of a spoiler, you can get an 'at a glance' view of the best games for a get together of this type right above here. And the five that are featured below are that ones that are not only the best selling but also the highest rated by other party goers and planners. So, you can keep reading below for more information or just click on the game that is of interest to you to be taken directly to its product info page. There you will find detailed info on the game including real reviews from people who have purchased or played the game. Enjoy!
Murder Mystery Party: Murder on Misty Island - Link
Murder mystery party games are one of the most effective ways to spice up your parties or nights out with your friends.
Murder on Misty Island is an edition of the Murder Mystery Party Game by Universal Games. It is a cardboard mystery game that you roleplay with your friends.
In this edition of the franchise, the story follows eight (8) college friends who finally decide to catch up after being separated for ten (10) years. Except, only seven of those friends will make it back home alive.
Players are tasked with solving the murder between themselves. This boxed set comes with all the items and tools to set up your party in the right tone. It comes with invitations and recipes as well as the story arc of clues and whatnot with which players have to solve the murder mystery.
Players will have access to both audio and video instruction as well as a summary of all the events that transpired. Then, they have to come up with the most likely theory on how and why the murder happened.
Due to the gruesome murder involved, this game is only recommended for teens aged 18 and above. Only a minimum of 8 players can play the game. Fortunately, it does not require many skills in terms of detective or mystery solving ones. Players have to race against time while also roleplaying the characters well!
Important tips for people new to murder mystery party games:

·Although preparing the recipes is important so that everyone can get into the right role-playing environment, some of the recipes are bad. So, if you notice a recipe seems bad and would probably not taste too well you are probably right. You should check out other online recipes to prepare the same meal in a way you are comfortable with.
·The foods prepared won't necessarily be served while following the roleplay; although you and your friends can decide to eat them anyways.
·All the food prepared from the recipe included in this edition of the game is not mentioned in the storyline. So, preparing meals you are comfortable with and knowing your friends would love isn't totally out of the question.
·You need 8 players to play as all the eight characters. You can create more characters provide their story arcs isn't too complicated.
·There are invitations and name tags to hand out to every guest.
·The audio CD included in this boxed set has four tracks that must be played after each round and then at the end of the game. The final track reveals the murderer to see if the players got the answer right.
As fun as the game might sound, there are some drawbacks to it. There is next to no replay value with this game. This is because as soon as the whole team knows the real murderer, the next time they play the game, either at your house or otherwise, they won't feel any pressure. This defeats the purpose of playing a murder mystery party game.
Another drawback is that you need a minimum of 8 players to play it. While this isn't necessarily a drawback, it can ruin the whole experience if one of your friends fails to show up.
NOTE: It has a playing time of about 3 hours. This can be considerably less depending on how fast the team is.


Murder Mystery Party: A Taste for Wine and Murder Game - Link
If you and your friends enjoy good wine and good food, then this murder mystery dinner party game kit is the perfect choice for you.
The kit comes with a complete character breakdown so that every one can get into their character. You also get a CD that serves as an introduction and offers the solution to the murder mystery. It even comes with a menu and recipes to really set the mood for your dinner party.
A total of 8 party invitations are included with this game. Designed for a total of 6 to 8 party guests.

Murder Mystery Party Games: Pasta, Passion and Pistols Game - Link
If you are having a dinner get together with friends that is centered around pasta and great Italian food, then this murder mystery dinner guest game is for you.
When you buy this murder mystery game kit, you get a sample menu with recipes as well as invitations for up to 8 guests. The game is designed to work best with between 6 to 8 dinner guests.
Also included is a CD that gives you the introduction and clues before wrapping up the mystery. And a character booklet gives you and your guests everything that you need to know for preparing for your role in the murder mystery.

Murder Mystery Party Games: Murder at Mardi Gras - Link
If you can't make it to New Orleans for Mardi Gras, then this murder mystery dinner game is the next best way to celebrate.
Designed for 6 to 8 dinner guests, this murder mystery game is a great way to spend a few hours with your friends. You get a menu for a Mardi Gras style meal, including recipes.
Also in the murder mystery kit is a character booklet so that everyone can get background info on their character, and a CD that gives everyone the introductory clues as well as the conclusion of who among you is the murderer.

Murder Mystery Party Games: A Murder on the Grill - Link
Want to have a memorable dinner with friends while firing up the grill? If so, you need to check out this cool murder mystery dinner game that let's you make the cookout part of the fun.
Get together 6 to 8 dinner guests and get ready to solve a good old fashioned murder.
The dinner game kit comes with a menu, recipes, invitations, character background booklet and game instruction CD.

Murder Mystery Party: Lethal Luau Game - Link
Another great dinner game theme for the warm months is right here with this luau murder mystery dinner game kit.
With this game kit, you get a menu, recipes for delicious luau dishes, an instructional CD that also holds the key to who is the murderer, invitations, and a character booklet.
The game is designed for dinner guests of 6 to 8 people. So call up your friends and get ready for a fun time!
Fun Decorations For Your Dinner Guests
If you want to have a little fun with your murder mystery dinner guests, you can use some crime scene tape to decorate for the occasion.

This can not only be a really cheap way to decorate the exterior of the house, but also a really fun way. You can put the tape on the front door, on the mailbox, on the porch or anywhere else that you desire. Of course, if you have neighbors then you might want to give them an explanation before you do it. Otherwise, you will have everyone thinking that a crime happened at your house. And you may even get some gawkers who come up to the house to see what exactly is going on. Of course, that could lead to some pretty funny conversations with the neighborhood!
Best Murder Mystery Games Buying Guide
Murder mystery games are both exciting and also daunting. They can turn out to be very great or a huge disaster if the planning or situation isn't right for it. And if we are being honest with ourselves, nobody wants to throw a bad party; even though it is a games party.
So how do you choose the right murder mystery party game to play with your guests? The answer is very simple, you have to understand what you want in a party themed as such.
Number of Guests
This is the first and perhaps most important thing you need to consider before buying just any type of murder mystery party game.
Murder mystery games are very rigid in terms of gameplay. You cannot play a game of 20 people if you only have 15 friends. Hence, you have to consider the minimum number of players.
You should be able to find this information on the product description on the box or a label on the box.
NOTE: A good rule to keep in mind when playing the game is that it is often better to choose small games. It is best to have your friends fill up the slots and get the rest to spectate. The only alternative would be for all your friends not to play at all.
Choose a game that caters to approximately the same number of friends you are sure will turn up for the party.
Type of Characters
Since murder mystery party games are roleplaying games, you want to note the gender ratio of the guests you want to invite to play the game.
All mystery murder party games come with detailed instructions on the type of characters available. The instruction also specifies which characters are important to the story as well as the optional ones.
A good way to know the types of characters in a game is by checking online information about the game. Most of the games in this genre have communities that are willing to explain anything you do not understand to you.
With this knowledge, you can then decide if the game is ideal for the people you want to invite.
Do You Want to Play?
Hosting a party is never easy. However, the fact that you host a party does not mean you can't join in on the action. Many murder mystery party games have specific roles for the host to play.
The good thing about games in this genre is that you can even join in on the fun if one of your friends or guests fails to show up. The only issue is you will need someone, maybe your kid or partner, to play host.
Online or Offline Party
This shouldn't cause any issues since hosting parties online only because popular as a result of the 2020 coronavirus pandemic.
That said, if you are planning to host your party online, there is a chance there would be a larger turnout compared to an offline party. In which case, not only will you have to look for games that can cater to a large number of players playing at once, you will also need a game that can be played online. Not all murder mystery games can be played online.
Theme
The theme of a murder mystery party game determines the scenarios the events happened in. It could be set during Christmas, during random holidays, during Halloween, new years eve, etc.
If you are someone that loves attention to detail, then you also need to verify that the theme of the game suits you and your guests before buying it.
Costume
Do you plan to host a costume party? Will the guests be in special uniforms or attires that might make playing a particular game difficult? These are important questions you need to ask yourself before buying just any murder mystery party game.
Age Limit
Although most murder mystery party games are not recommended for kids, depending on their age range, young teens can also join in the fun. Some games even have roles especially dedicated for kids which increases the dynamics and experience of the game.
As a result, you want to consider the age range of the people that will be playing the game. You might not even invite them. It might be your kids that you decide to put into the game because one of the guests failed to show up.
NOTE: With murder mystery party games, it is always best to vet any role a kid would take beforehand. That way, you don't have to worry about them seeing or reading explicit things.
Difficulty Level
Lastly, you need to consider how difficult the game is. Most murder mystery party games have playing time between 2 to 3 hours. As a result, they tend to set different difficulty limits depending on how long it will be to realistically complete the game.
A lot of these games add important information about the difficulty or challenge level of the game on a label on the game's description.
Choosing a game that is too easy to play can quickly become boring.
Murder Mystery Games FAQs
Why Do People Play Murder Mystery Games?
Murder Mystery party games are fun. They give everyone a chance to hone their detective and problem-solving skills even more. Asides from that, most people love mysteries and would always love the chance to solve one.
What Is the Minimum Number of Players That Can Play a Murder Mystery Party Game?
The minimum number of players that can play a game is often stated on a label on the game description. However, generally, most party games require a minimum of 6 players, excluding the host to play. The number of players can go as high as 25 and above.