In today's animated films, the profession known as voice actor is a very popular and lucrative one, with some of the best known celebrities voicing some of our most favorite animated characters. However, voice actors are not just limited to animated films and television commercials.
In the modern video game landscape, where the lines between real and imagined are getting more and more blurred, many voice actors have used their skills to breathe new life into some of the more popular video game franchises.
In this article we will introduce you to some of the most popular and well-loved video game voice actors today, with a brief biography of each actor.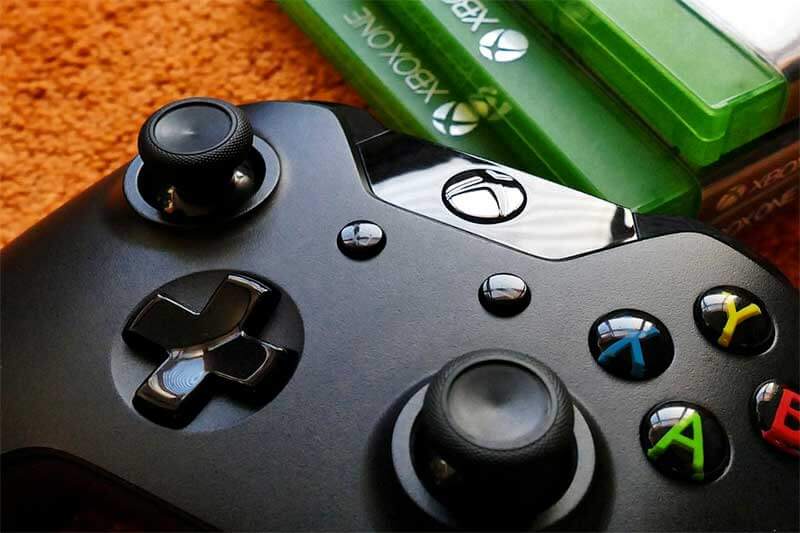 1. Nolan North
Nolan North is a voice actor with many video game roles to his credit. His voice work includes characters such as Nathan Drake from the Uncharted series, Desmond Miles from the Assassin's Creed series, Ghost from Bungie's titles Destiny and Destiny 2, the Penguin in the Batman: Arkham franchise, Palawa Joko from Guild Wars Nightfall and Guild Wars 2: Path of Fire, Meepo the Geomancer in Dota 2, David in The Last of Us, Cpt. Martin Walker in Spec Ops: The Line, Deadpool in various media, Superboy in Young Justice, himself as one of the voices for the Boss in Saints Row IV and Edward Richtofen in the Call of Duty Aether storyline.
Nolan North is perhaps best known for his work as Nathan Drake in the Uncharted series of video games. In an interview he did with The Guardian publication, North reflected on his time as Drake, saying it required "a lot of imagination." He went on to say that "the field of Motion capture is basically theatre in Spandex; there are minimal props, and you need a willingness to make an ass of yourself." North as Drake has been twice nominated at the Spike Video Game Awards in the "Best Performance by a Human Male" category. North reprised his role as Drake in Uncharted 4: A Thief's End, which was released in 2016.
2. Mark Hamill
Mark Hamill is best known for his portrayal of Luke Skywalker in the original Star Wars trilogy: Star Wars, The Empire Strikes Back and Return of the Jedi. However, he has also gained fame as the voice of the Joker in the Batman video game series, including Batman Arkam Asylum & Batman Arkam City.
Mark Hamill has become a notable video game voice actor, with several roles in addition to his work as the Joker in the Batman series. Some of these roles include that of Detective Mosely in Gabriel Knight: Sins of the Fathers and Gabriel Knight 3: Blood of the Sacred, Blood of the Damned, Assistant Director Wilson in Soldier of Fortune II: Double Helix, Adrian Ripburger in the LucasArts game Full Throttle, two installments of the Crash Bandicoot series, Wolverine in X2: Wolverine's Revenge, which was the tie-in game to the film X2, Goro Majima in Yakuza, Malefor The Dark Master in The Legend of Spyro: Dawn of the Dragon, The Watcher in Darksiders, and Master Eraqus in Kingdom Hearts Birth by Sleep. He also narrated Call of Duty 2: Big Red One, the title being a reference to the 1980 war film he starred in.
3. Jennifer Hale
JenniferHale is a Canadian-American voice actress known for her work in many video game series including Baldur's Gate, Mass Effect, Metal Gear Solid, Spider-Man, BioShock Infinite, Overwatch and Star Wars: Knights of the Old Republic, as well as voicing Samus Aran in the Metroid Prime series. In 2013, Jennifer Hale was recognized by Guinness World Records as "the most prolific female video game voice actor.
Jennifer Hale has had an incredibly large body of work in the world of video games, but she is best known for her portrayal of FemShep in all three Mass Effect games, as well as her work as Rosalind Lutesce, one half of the Lutesce Twins who guide you through the weird multiverse in the game BioShock Infinite.
Jennifer Hale lives in Los Angeles, California with her son. Although she voices in a lot of video games, she said that she did not play any until her interview with Tom Bissell for The New Yorker, where she played Mass Effect for the first time. She has mentioned that her choice of careers was very ironic, as she was not even allowed to watch cartoons when she was a kid. Her hobbies include horses; she has mentioned being a part of the local evacuation response team that rescues them from advancing brush fires.
4. John DiMaggio
John DiMaggio is an American-born voice actor, actor and comedian. A native of North Plainfield, New Jersey, he graduated from North Plainfield High School and attended Rutgers University for a time. John DiMaggio is best known for his role as Bender on the television show Futurama, as well as for his role as Marcus Fenix on the hit X-Box video game series known as Gears of War. DiMaggio has also scored big with roles like Dr. Drakken on Kim Possible, Jake the Dog on Adventure Time, and Niblet on Pound Puppies. He is a former comedian, appearing on stage as part of a comic duo named "Red Johnny and the Round Guy" and has several on-screen credits, such as Steve Ballmer in Pirates of Silicon Valley (the docudrama about the history of Apple Computer and Microsoft) and as Dr. Sean Underhill, a recurring character on Chicago Hope. In 2013, he was the executive producer/narrator of I Know That Voice, a documentary about the world of voice acting, along with producer Tommy Reid and director Lawrence Shapiro.
5. Troy Baker
Troy Baker is an American voice actor and musician and has played lead roles in a number of hit video game titles. His most notable voice performances are as Joel in The Last of Us, Kanji Tatsumi in Persona 4, Booker DeWitt in BioShock Infinite, the Joker in Batman: Arkham Origins, Batman in other titles, Delsin Rowe in Infamous Second Son, Sam Drake in Uncharted 4: A Thief's End and Uncharted: The Lost Legacy, Revolver Ocelot in Metal Gear Solid V: The Phantom Pain, Pagan Min in Far Cry 4, Rhys in Tales from the Borderlands, Logan Thackeray in Guild Wars 2 and Yuri Lowell in Tales of Vesperia. He has also voiced in many English adaptations of Japanese anime shows, including Basilisk, Trinity Blood, Fullmetal Alchemist, One Piece, Bleach and Naruto: Shippuden. He is also known for voicing Marvel Comics characters like Hawkeye and Loki in several animated features. Before pursuing acting, Baker was the lead singer and rhythm guitarist for the indie-rock band Tripp Fontaine, which released the radio single "Burning Out" from their debut album Random Thoughts on a Paper Napkin in 2004.
6. Tara Strong
Born in February of 1973 in Canada, Tara Strong is an actress and voice actor with many video game credits under her belt. She is well known for her work as Elisa and Ursula in the game Metal Gear Solid: Portable Ops; Paz Ortega Andrade in Metal Gear Solid: Peace Walker, Metal Gear Solid V: Ground Zeroes, and Metal Gear Solid V: The Phantom Pain; Rikku in Final Fantasy X, its sequel Final Fantasy X-2, and Kingdom Hearts II; Talwyn Apogee in Ratchet & Clank Future: Tools of Destruction and its sequel, Ratchet & Clank Future: Quest for Booty; Harley Quinn in Batman: Arkham City, replacing Arleen Sorkin from the franchise; and Juliet Starling, the main character of Lollipop Chainsaw. Her portrayals have led to many nominations in the Annie Awards and Daytime Emmys, and an award from the Academy of Interactive Arts & Sciences.
7. Terrence Carson
Born in November of 1958, Terrence Carson is an American singer and stage, voice and television actor. In terms of his video game roles, he is best known for his long running voice role as Kratos in the God of War video-game series from 2005 until 2013. His first voicing of Kratos was for the original God of War (2005) for the PlayStation 2 and his final voicing of the character was in 2013's God of War: Ascension for the PlayStation 3, in which he also did the motion capture.
8. Keith David
Keith David is an American actor, voice actor, comedian and singer. The many characters he has voiced over the years include the Arbiter in the Halo game series, Goliath on Gargoyles, Al Simmons / Spawn on Todd McFarlane's Spawn, David Anderson in the Mass Effect series, Barricade in Transformers: The Game, Julius Little and himself in the Saints Row series, Sergeant Foley in Call of Duty: Modern Warfare 2, Doctor Facilier in The Princess and the Frog, the President of the United States in Rick and Morty, the Flame King in Adventure Time, Chaos in Dissidia Final Fantasy and 012 as well as Solovar in The Flash.
9. Malcolm MacDowell
Although Malcolm MacDowell is known more as an actor than a video game voice actor, his voice is so booming, distinct and compelling that you can't help but stop and listen. Among his few voice credits, his biggest role was as President John Henry Eden in the breakout game Fallout 3, and walking across the wasteland in that game, while you're hearing his visions of a resurgent America, was so perfect to the game's style.
10. Camilla Luddington
Like Malcolm MacDowell, Camilla Luddington is better known for her live action roles, most notably in the smash television series Grey's Anatomy. But she has also become both the voice and the model for the rebooted Tomb Raider video game series, starring as Lara Croft, and was immediately beloved for her youthful but determined take on the iconic character.
image: Pixabay