When it comes to movies, some would argue that the sequel is never better than the original. And while this may be true in some cases, in the world of video games there are dozens of examples in which the sequel certainly outperformed its predecessor, sometimes measurably.
Of course, some of these originals were released when the gaming technology was in infancy by comparison, but fortunately, their sequels have truly made up for any shortfall.
To illustrate this point, in this article we will highlight and introduce you to ten such video game sequels that went above and beyond the first version of the game, surpassing the original by leaps and bounds in some cases and gaining legions of devoted followers in the process.
Best Video Game Sequels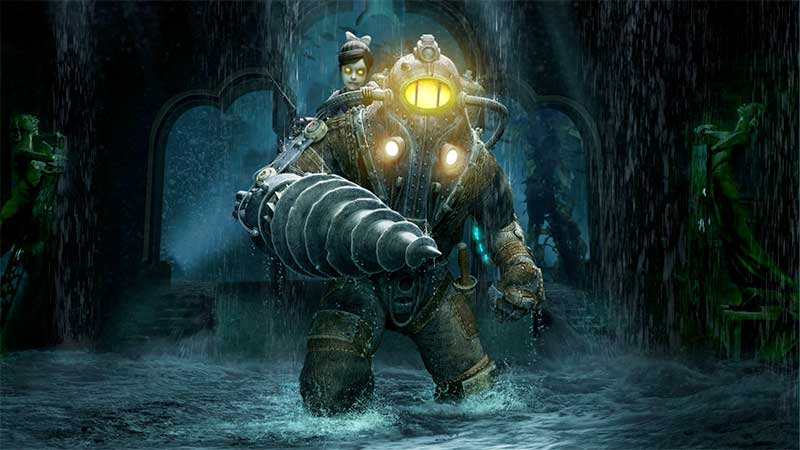 1. Batman Arkham City
If you like the darkness and edginess of the popular Batman movie series you are sure to go crazy over this popular Batman video game sequel: Batman Arkham City.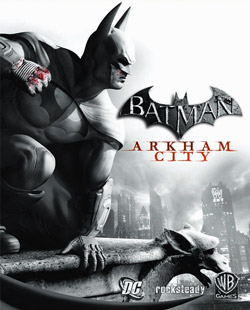 One of the darkest video game stories currently on the market today, Batman Arkham City, which was immediately preceded by the first open-world Batman Game, Batman Arkham Asylum-a masterpiece in its own right-is an instant classic thanks to its jaw dropping visual representations that enable you as the player to explore and wander throughout the heart of old Gotham City.
In your various journeys and walkabouts, down the dark streets and creepy alleyways of Gotham City, you will find many new and old secrets along the way, some of which will leave you guessing. Originality personified, Batman Arkham City is a video game sequel for the ages.
2. Halo 2
The sequel to the original and the enormously popular Halo game, Halo 2 takes the concept of the "2" in its name to a whole new level; the game boasts dual-wield weapons, and you can actually play as 2 separate characters simultaneously throughout the game.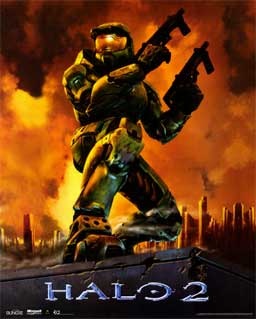 Halo 2 brought forth a unique multi-player format, which experts and devoted gamers are still raving about to this day.
Additionally, Halo 2 introduced us to some very puzzling and diverse maps, a higher level of customization available to players, and any number of nerve tingling, bad dream-producing sounds, including that of a sword being drawn and activated for battle. A must play!
3. Bioshock 2
There can be little to no doubt that the original Bioshock game was revolutionary on a lot of fronts. The creators of that game simply wowed the gaming world with their unique underwater realm they titled Rapture, setting off shockwaves that resulted in podcasts, comic books and even mini-series.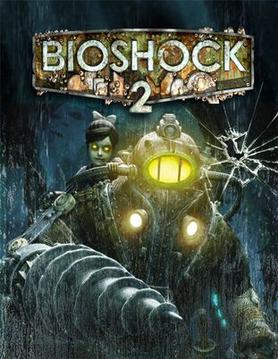 The great news is that Bioshock 2 continued to run with popular and creative setting-only they set it eight years in the future-and they also added a number of twists and turns that fans are still celebrating loudly.
One of those twists came in the form of a decision by the developers-a decision that had players assume the role of the game's primary villain, Big Daddy, to explore Rapture as he saw it.
This thought provoking and emotional turn of events only adds to the genius of Bioshock 2, allowing players to gain more insight and depth into this underwater world-as well as the world they themselves occupy.
4. Fallout 3
For very good reason, the fans of the game series Fallout have long been singing the praises of the developers for their creativity and insightful vision.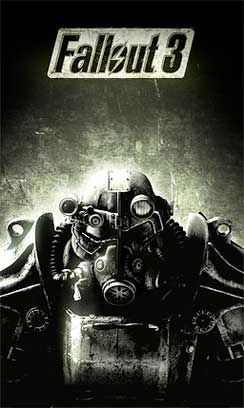 However, since the advent of the masterpiece they entitled Fallout 3 it seems the success and popularity of the first two versions of the game have now taken a backseat by comparison, and rightly so.
Instead of the point-click-destroy strategy that was all too prominent in both Fallout and Fallout 2 (which, in all fairness, were created a full decade before Fallout 3), Fallout 3 is a deep and complex open-world game of exploration, one that enables players to constantly remain engaged with the creative and captivating storyline.
In terms of mere transformation, Fallout 3 marks the biggest leap of any similarly-styled video game franchise. A must play game for everyone that enjoys a good story!
5. Call of Duty: Modern Warfare II
When you hear the phrase Call of Duty, most people today no doubt think of the video game franchise of the same name. There is no question that Call of Duty has become a major cultural phenomenon, a game that was more than extremely popular in its original release.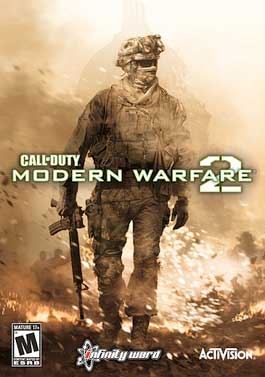 However, it was not until the first Call of Duty: Modern Warfare was released that the game first gained notoriety as a First Person Shooter (FPS) game-the types of games that have now taken the video game world by storm.
Now, Call of Duty: Modern Warfare II, which far surpasses all other releases in terms of richness and depth, has solidified itself as one of the best, most exciting FPS games ever to be released.
With its uniquely diverse maps, colorful characters and boat loads of tension, Call of Duty: Modern Warfare II has successfully solidified the franchise's spot in the video game hall of fame.
6. Mass Effect 2
Although truly a great game by anyone's standards, the plot of the first Mass Effect essentially boiled down to a never-ending, non-stop intergalactic battle between Commander Sheppard and the alien intruders.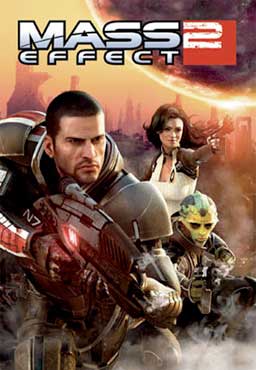 The sequel, however, Mass Effect 2, gives players a wealth of other great options in the game, all designed to let them explore their region-and fight the Reapers-as members of a team. The team is chosen by the player based on how well he or she thinks those players can help.
With the ability to pick up a dozen or so teammates of all different genders, Mass Effect 2 takes on the form of a social experiment as much as a space war, with opportunities to grow and socialize within the group in many different ways.
7. Super Smash Brothers Melee
Over the years, the Nintendo Corporation has brought us a number of memorable and likable characters. Most of the characters in Nintendo's long list of video games have been goal driven, always striving to get from level to level without being upended by a host of live and inanimate obstacles.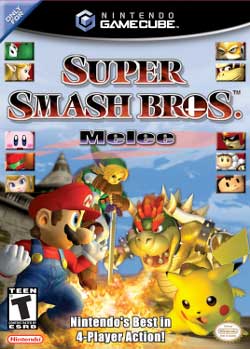 However, violence sells on today's market and in the world of video games and Nintendo is not one to miss the boat.
Although the original Super Smash Brothers was a bit limited due to the weaker technology of Nintendo 64, Super Smash Brothers Melee introduces us to a whole collection of unique characters, challenging stages, violent scenes, and a deeper one-player experience than ever before.
Although not likely to hold the attention of older and more experienced gamers, Super Smash Brothers Melee is a true fan favorite among younger E-sports fans.
8. The Sims 3
Many video game enthusiasts turn to their video gaming systems to escape their somewhat drab and "assigned" lives. Perhaps this is why The Sims 3 has become such a popular game among those in the gaming community.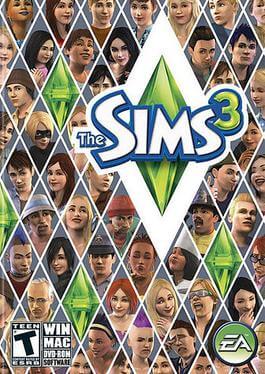 In this well-loved game, players have an opportunity to design a new life from scratch, decorating a home and doing other stimulating tasks that cause fans to get lost in the game for hours.
While both the Sims and the Sims 2 were instant favorites thanks to their graphics, it wasn't until the Sims 3 was released that fans really started connecting to the game in a way that was truly represented in the sales.
The game quickly became one of EA's bestsellers and the fanfare continues to this day, despite the release of the Sims 4, which did little to build upon its predecessor.
9. Diablo II
The ultimate battle between good and evil, Diablo II, which pits excited players against the devil himself, may one day go down as the game that broke the highest number of computer mice-broke them from hours of clicking in an attempt to win the battle.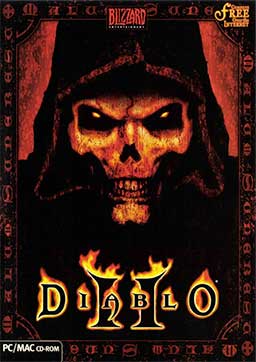 A fan favorite at LAN parties, and potentially the finest and most creative co-op game ever developed, Diablo II really upgraded from the original, with new scenes, maps and highly developed characters that effectively blur the fake from the real.
Many players throughout the country were huddled around their computers when this game was first released-and we suspect some of them have never left.
10. Grand Theft Auto: San Andreas
The popular video game series known as Grand Theft Auto (GTA to its legion of fans) has had so many new releases that improved on the original that it is difficult to pick just one for this category.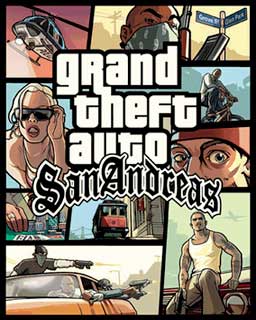 Nevertheless, Grand Theft Auto: San Andreas truly raised the bar in terms of graphics and game play.
Directly following the Grand Theft Auto: Vice City version of the game, which was miniscule in comparison, Grand Theft Auto: San Andreas features heart-thumping driving scenes and an abundance of bonus mini-games that reflect real Las Vegas-style slots and poker matchups, both in head to head competitions and in group settings.
The most realistic and nerve-frying of all the GTA releases, Grand Theft Auto: San Andreas offers a truly unique and exciting player experience.
So, those are some of our favorites, what about you? Did we miss your favorite sequel? Let us know in the comments and it might get featured in an upcoming article.