Whether you're stuck inside due to bad weather or you just looking for a fun way to spend a night in with the family, you can't go wrong with board games. From old school games like Monopoly to more recent classics like Catan (previously known as Settlers of Catan), there are lots of great game options that will keep the whole family entertained. And if you're looking for some new favorites to add to your family game night list, check out some of our recommendations below.
Editors' Picks for Top Board Games for Family Game Night
Fun Board Games for Adults and Older Kids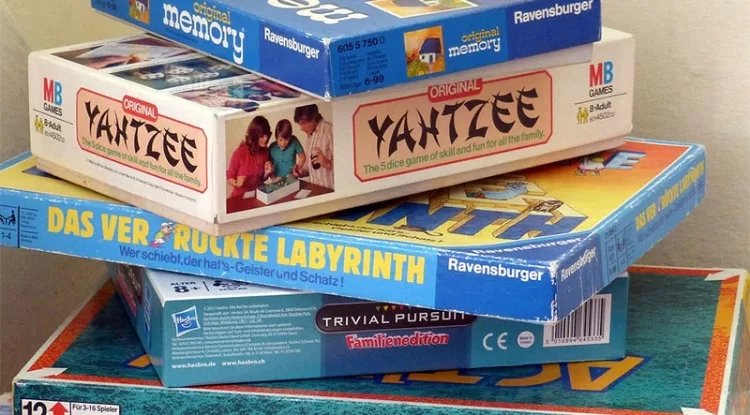 Though both young and old can play the games listed up above, there are certainly some awesome options that are intended for an older audience. So, if you're looking for something fun just for adults, teenagers, or older kids, we've got a few suggestions for you.
We're constantly adding to this list as we find fun new games to play, so if you don't see if your favorite just let us know in the comments so we can check it out!
This post contains some affiliate links and GamingWeekender may be compensated if you make a purchase after clicking on the links.
1. Catan - Link

Though it didn't hit the market until 1995, and was then called Settlers of Catan, this game quickly rose to classic status as it has become one of the best selling games you can buy. It is designed for three to four players, but it can be done with just two if each person takes two colors, or you can get an expansion pack and play with five to six players. The best part about this fun strategy game? It takes less than an hour to finish it!
Where to buy:
2. Carcassone - Link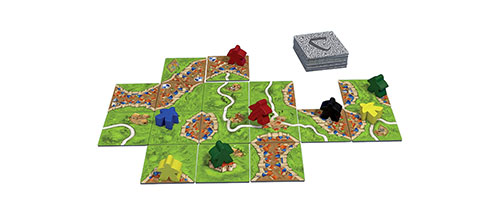 Another fun strategy option is this cool tile-laying game. In fact, we think it's the best strategy game for two people (since Catan technically needs three people). One reason that we love this one so much is that it is very easy to learn, so if you have family or friends over, you won't waste a lot of time teaching the rules, etc. This one allows between two and five players, and it is rated for ages 8+.
Where to buy:
Tip: Make it more challenging by changing the rules so that each player keeps a hand of three tiles to make strategy an even more important part of success.
3. Dominion - Link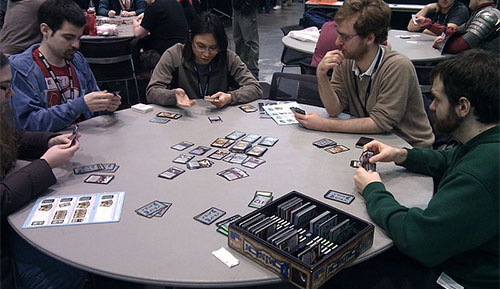 This one is a bit more challenging, especially when you are learning it for the first time. However, once you pick it up, it is very easy to become addicted to this one. Technically it's a card game, but don't let that deter you. It is rated for ages 13+ and you need two to four players. Each time you play this drafting-style tactical card game will be completely different, which is what makes it so much fun! Expect it to take around a half hour to complete gameplay.
Where to buy:
Tip: There are LOTS of expansion packs that you can add to this one.
Fun Games For Families With Kids
If you have younger children in the family, then some of the more complex games are not going to work for your family game nights. Instead, you need to choose games that are a bit easier for the kiddos to play without a bunch of complex rules or strategies required. Of course, if you have a large family, or if you need fun board games for a family gathering, then you could choose some of the games below just for the kids to play amongst themselves and let the adults play something completely different.
4. Ticket to Ride - Link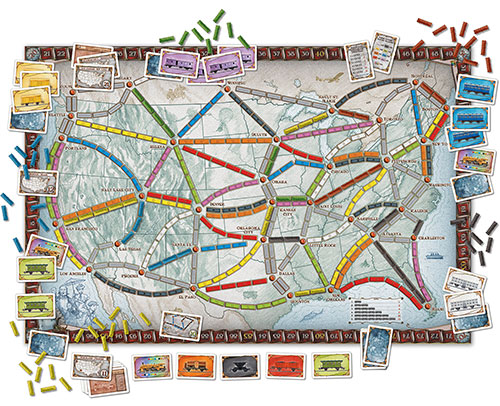 If you're more interested in a newer game that is lots of fun for older kids (and adults), then this awesome strategy game fits the bill. The suggested age group is 8+ and between two to five players can enjoy this one at the same time. Expect it to take between 30 - 60 minutes to complete playing this one. And if you're a fan of trains, then you'll really like Ticket to Ride since the object of the game is to take trains to the most cities in North America is just seven days time. It's definitely a fun strategy game for people of all ages.
Where to buy:
5. Guess Who - Link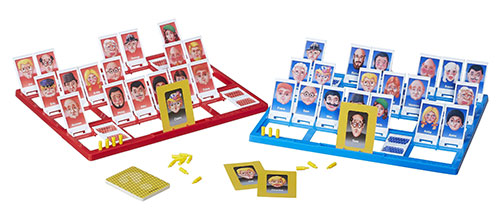 This classic game from the 80's is ideal for kids age 6+ and only two people can play at a time. Even as an adult, I still find this to be a relatively fun game. Plus, it doesn't really take that long to play. Plan for it to take between 30 - 60 minutes for the kiddos to make it through a game asking questions like "Does your person have brown eyes?" and "Is your person wearing glasses?" as they try to guess their opponent's card.
Where to buy:
Tip: If you can find the Retro Version of the game, it is better quality than the new version
6. Candy Land - Link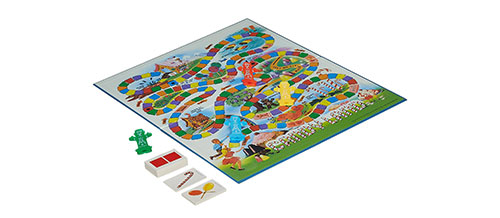 Another classic board game for kids than never gets old, this one has also been updated for today. And the new version of it is bad, really bad - the cards are flimsy and the game board has been redesigned. So, do yourself a favor and either get the kiddos the Retro Version or the 65th Anniversary version. This game is appropriate for ages 4+ and can accommodate up to four players at once. Expect game play to take between 15 - 30 minutes, depending on how many people are joining in on the fun.
Where to buy:
Tip: Skip the new version of the game and go with the Retro or Anniversary edition for the best quality and experience.
7. Chutes and Ladders - Link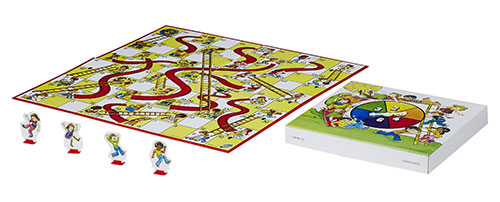 Another fun board game that allows up to four people at the same time, this game is also appropriate for ages 4+. You can expect it to take between 15 - 30 minutes to complete a round with this one. If you're teaching your kids to count, this game is an excellent way to build on that knowledge.
Where to buy:
Tip: Skip the new version of the game and go with the classic editions for the best quality and experience.
8. Clue - Link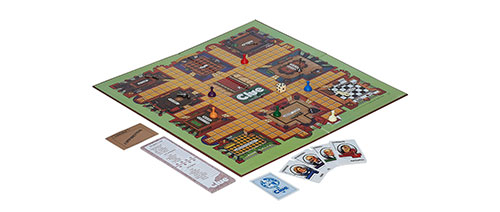 This one is for the slightly older kids, with a suggested age group of 8+ for it. To play this one, you need three to six players, and it will take between 45 and 60 minutes to finish it. This fun game lets you be a sleuth to discover who what the murderer, what they used to do the deed, and in which room it took place. People of all ages will have a lot of fun with this one.
Where to buy:
Tip: There are couple of good version of this one and we like the Retro Version and the Classic Edition best.