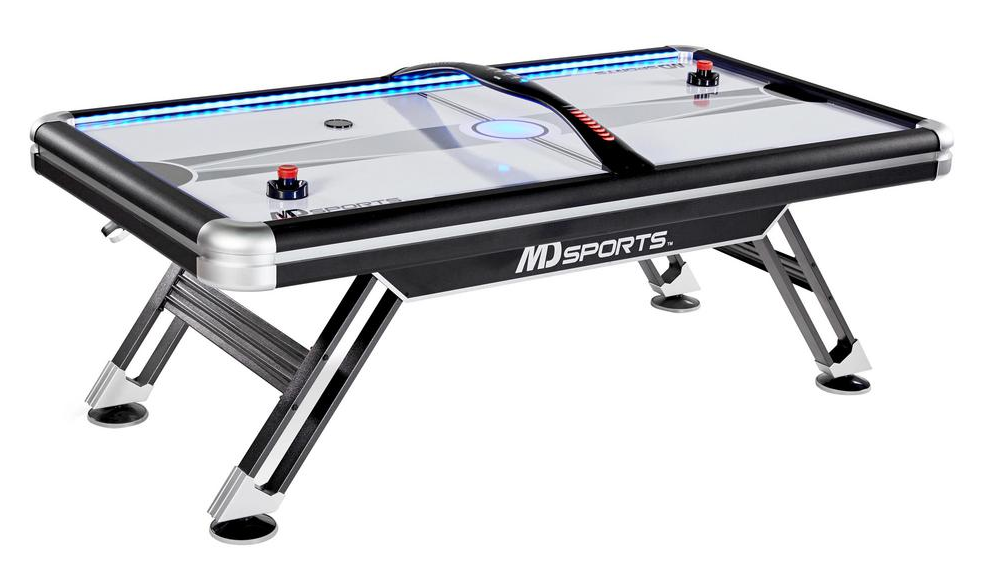 The MD Sports Titan air hockey table has plenty of features to keep the entire family entertained for hours. It makes a great addition to any game room, and it has a sleek appearance complete with LED lights along the guard rail for added style. The playing surface has a slippery finish that resists scratching and other types of damage. The guard rail surrounding the table keeps the puck and paddles well within their zones on this 90-inch by 48-inch air table.
Accessories and Structure
This table design supports even the most rigorous players. The low-friction table surface encourages hours of fun and entertainment. Included with the table is a complete accessory kit, so you have everything needed to start playing right away. This includes four pucks and four pushers that allow players to start enjoying air hockey after the assembly is completed. This process usually takes less than an hour. The air hockey table will last for many years after the initial assembly.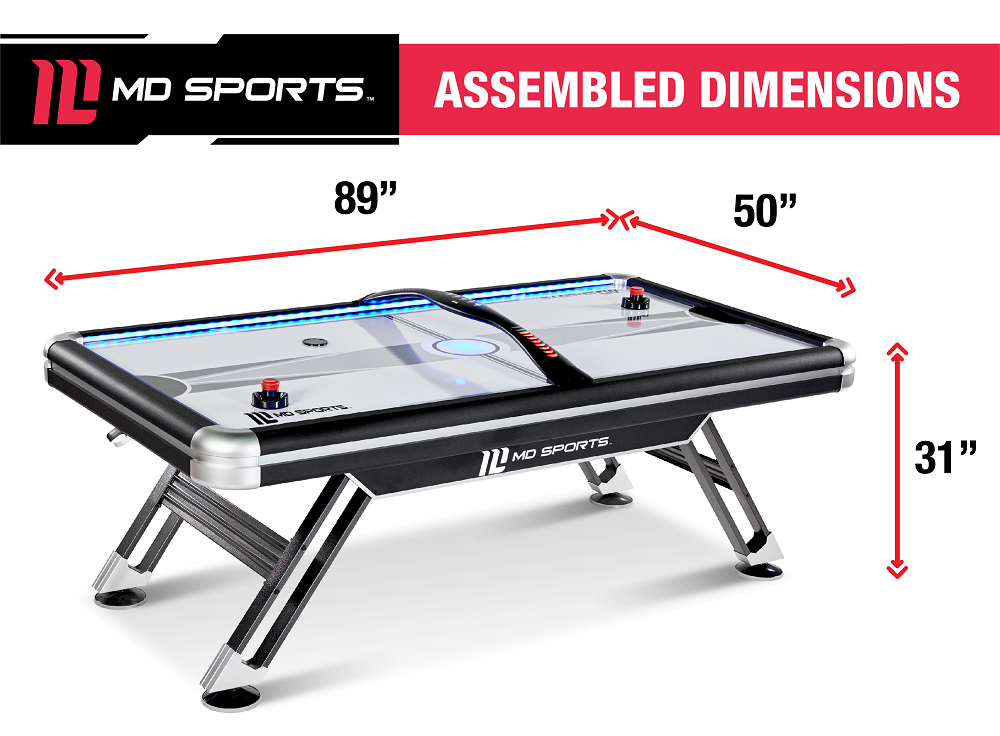 The structure of the table is solid and makes a great addition to any gaming room. The smooth, slippery surface of the air hockey table is connected by a well-balanced frame. The table itself is balanced by steel legs that arch for total support. There are leg levelers that provide additional stability, which allows aggressive players to enjoy their favorite gaming techniques.
Additional Features
Hockey pucks glide at a constant speed on the surface of the air hockey table, which is powered by a 110-volt motor. This provides a consistent rate of air flowing along the table surface. Stylish LED lights are built into the inside of the rails, which gives it a polished look.
The digital display features a timer that simulates the professional player's experience, and it's mounted over the top of the playing surface. Action sounds enhance the gaming experience with a variety of electronic audio cues and scoring effects. The table features a battery-powered score board and an automatic shut-off feature that shuts down the table after the game finishes.